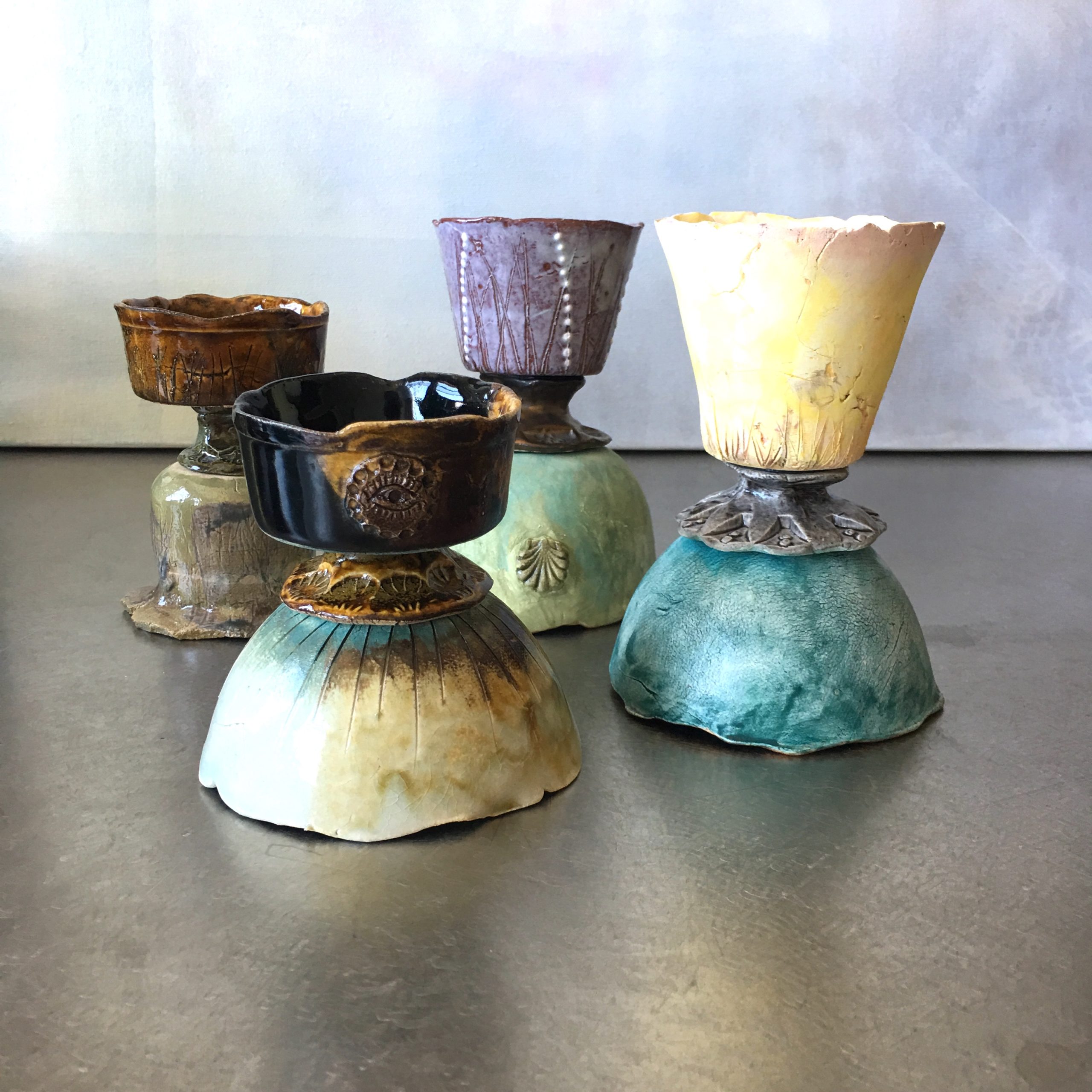 Six Drinks, Six Vessels – SOLD OUT
Art and Art History Class for Central Exchange!
Make a beautiful ceramic cup for your very favorite beverage! Did you know that six beverages have shaped human history? Inspired by the book "A History of the World in 6 Glasses" by Tom Standage, this class will trace the history of 6 world-changing beverages and the interesting vessels used to to drink and serve them. We will create a ceramic drinking vessel based on the beverage most significant to each person.  We will employ hand-building methods to form and decorate our various cups. This class is interesting and fun with no stress. Appropriate for adults at any skill level.
No prior experience in art is required.
Adult class
Saturday, February 12th and 26th
10 am – 12:30
$50
Location: Nina Irwin's Art Studio, Livestock Exchange Building
Subject: Six drinks that have shaped world culture and their vessels
Art Project: Create your own ceramic vessel based upon your favorite beverage 
Date and Location Details:
Saturday, February 12th, 10am – 12:30
And Saturday, February 26th, 10am – 12:30
1600 Genessee Street, Suite 512
(Livestock Exchange Building)
For more information and directions please call, text or email:
Nina Irwin
816-289-5724
ninairwin@me.com
Sold out!